*please note - website does not always display correctly in Firefox. Chrome seems to be the best browser for viewing this website.
State Fair Results
Find all the State Fair results on iGrow!!
http://igrow.org/4h/south-dakota-4h/state-fair

New Shirt Logos for 2018 State Fair Roll-Out
We were excited to offer new shirt logos for the 2018 State Fair! Congratulations to the two winning entries from our logo contest submitted by Clara Fink and Jackie Kessler! If you weren't able to make it to the State Fair, you can still order your shirt, hoodie, sweatshirt, polo, jacket, or even hat!! The new logos are below and you can find older logos as well as all the shirt style/color options on our shirt page: T-Shirts & Hoodies
Here is the link to the order form. If you want a hat, under t-shirt style put hat - pick your color and quantity. We just have the one logo choice.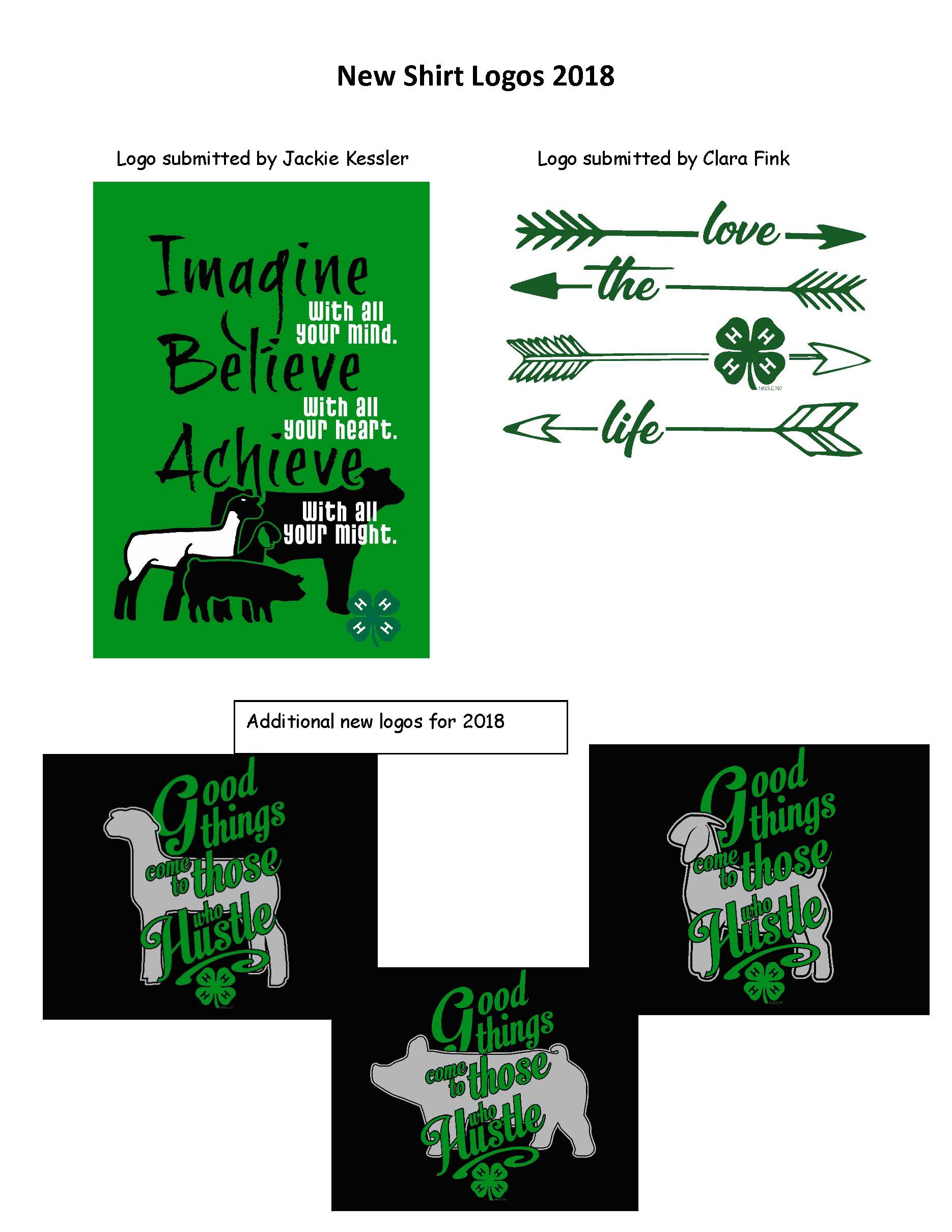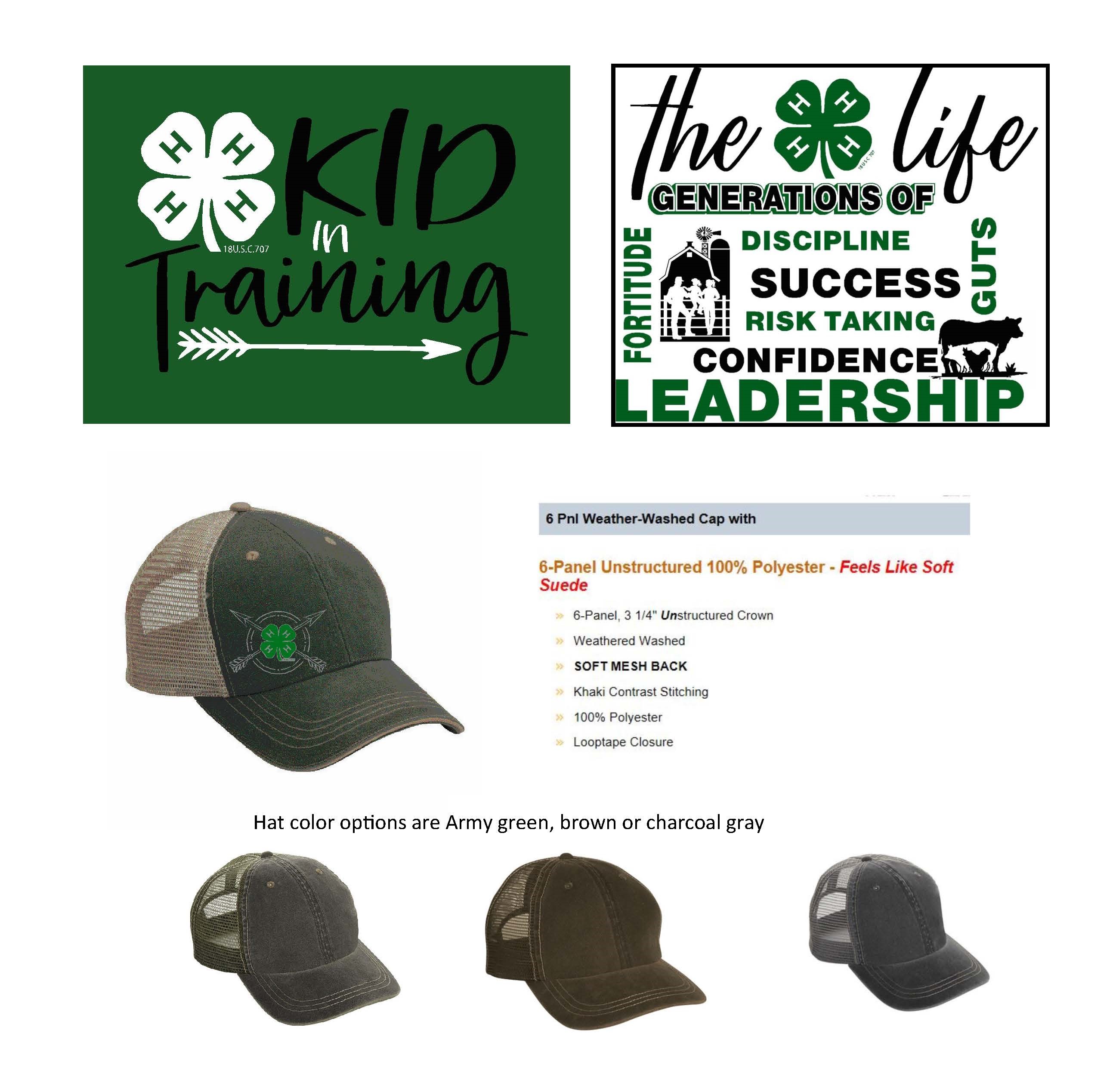 Judging 4-H Cookies & Bars
Here is the first of the training videos from SD 4-H Leaders.
Link to the video https://youtu.be/g6hjXzfrY
Link to a document with more information that could be printed for reference http://www.southdakota4hleaders.com/Judging/JudgingCookies.pdf
We hope that this video (and the ones to come) will be a good resource for judges, as well as for our families preparing the exhibits.
South Dakota 4-H Leader Meeting News
We are going to begin placing a news summary of our regular SD 4-H Leaders Association Board Meeting on the website. Here are the last three meetings.

February 24, 2018 Meeting
April 9, 2018 Meeting
May 21, 2018 Meeting
State Fair Book 2018
The 2018 State Fair book is uploaded to iGrow and you will find the direct link here: http://igrow.org/up/resources/01-4000-2018.pdf. You will find many helpful resources from the State Fair page on iGrow here http://igrow.org/4h/south-dakota-4h/state-fair.
South Dakota 4-H Events & Deadlines
Check back here regularly for event dates and deadlines http://igrow.org/4h/south-dakota-4h/south-dakota-state-4-h-events-deadlines


Camp Assistance - for 2018
The SD 4-H Leaders provide financial assistance scholarship to 4-H members who attend a 4-H camp, Performing Arts or TLC. The scholarship amount for 4-H Camp (Poinsett and Bob Marshall) is $25. The requirement for receiving the scholarship is that the camper needs to tell one group about camp. The application is due by December 31st.

The scholarship amount for Performing Arts or TLC Assistance is $50. The requirement for receiving the scholarship is that the 4-H'er needs to tell two groups about camp. The application is due by December 31st.
Camp Assistance Form 2018
Here is how the scholarship program works.
Step 1 – Register for the 2018 camp and pay the full camp fees.

Step 2 – Attend camp and have a great time!!

Step 3 – Tell a group about camp. For the $25 4-H Camp scholarship, tell one group. For the $50 TLC or Performing Arts Camp scholarship tell two groups.

Step 4 - Complete the camp assistance/scholarship application form with all signatures and submit to the SD 4-H Leaders. You will receive your scholarship money within 2 weeks of its receipt.
Kudos to so many of you for a tremendous job at fundraising, donations and support of the new Exhibit Hall! How wonderful it was to use the building this year during the SD State Fair!
Currently, our new overall State Fair Foundation campaign total is over $4.37 million towards the $4.7 million goal! We encourage you to continue your efforts, and if you have not made a commitment, respectfully ask that you work towards that.
Here is more information:
SD 4-H is on Facebook!!
Click here to find SD 4-H on Facebook and find the latest information revolving around 4-H activities in SD.

Click here to find SD 4-H Leaders Association on Facebook!
Rural Youth Loan Program
Here is information about the Rural Youth Loan Program available to 4-H members. The U.S. Department of Agriculture's Farm Service Agency (FSA) makes operating loans of up to $5,000 to eligible individual rural youths age 10 through 20 to finance income-producing, agriculture-related projects. The project must be of modest size, educational, and initiated, developed and carried out by rural youths participating in 4-H clubs, FFA, or a similar organization. For more information, leaders should contact their local FSA Office or visit http://www.fsa.usda.gov.
A one page fact sheet is available at: http://www.fsa.usda.gov/Internet/FSA_File/loanyouth.pdf.

Farm Credit has a similar program available for youth loans! You will find information on their website http://www.myaglender.com/youth-loans_5152_ct.aspx.

 
Visitors to 4-H Leaders Page: